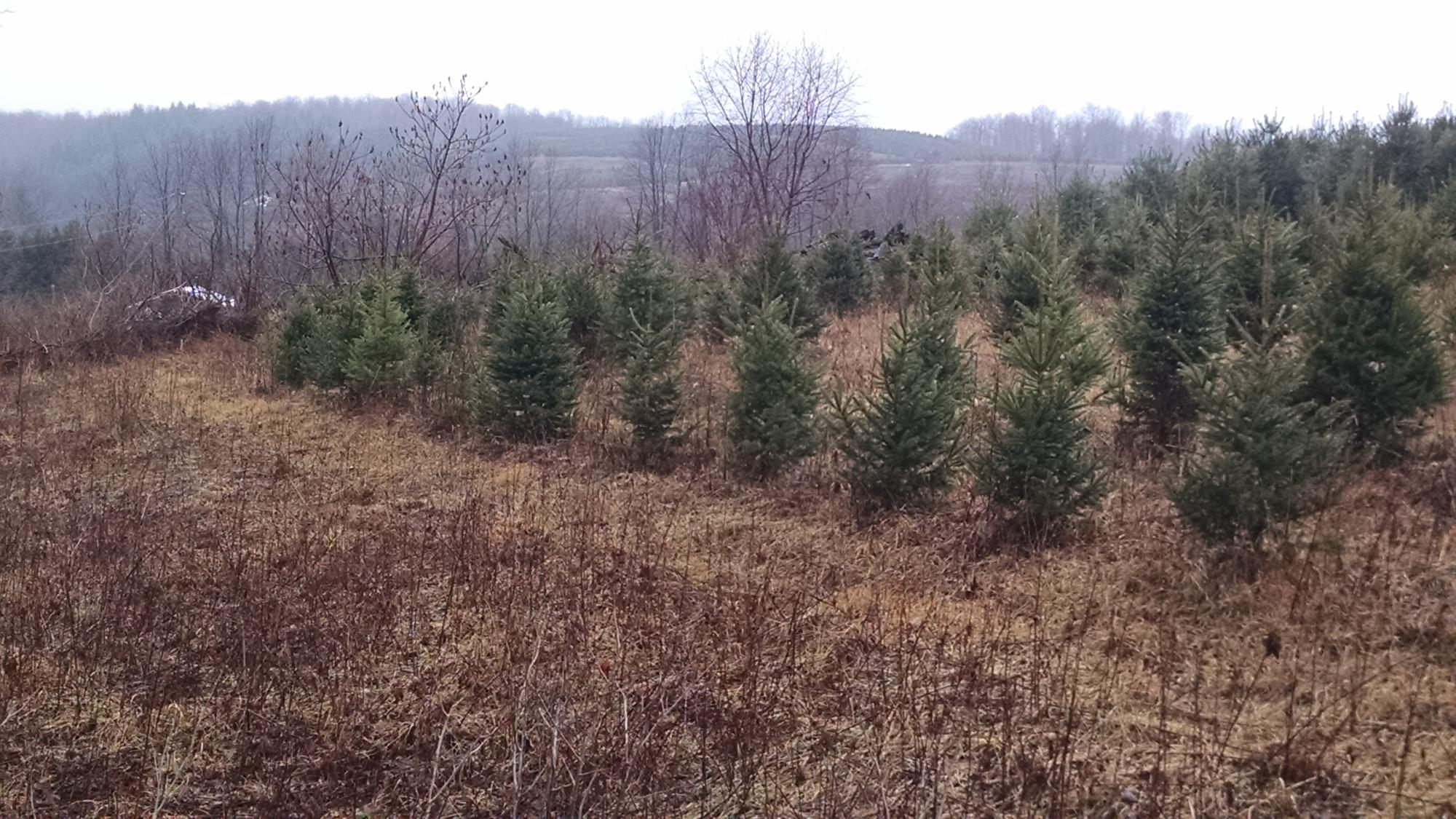 Twin Valley Evergreens has a wide assortment of evergreens for all your planting purposes. We offder wholesale and retail services on our dug trees. There must be proof of your buisiness to recieve the wholesale prices. there is no such thing as wholesale quantities. I feel i must put this in here because of the large amount of people thinking that wholesale prices are established on quantity bought and not if you are a legitamate buisiness. Acceptable forms of proof are ein numbers, website info, etc... The varieties we offer are white pine, some red pine, white spruce, cannan or balsam fir, fraser fir, concolor fir, douglas fir( lincoln and shushwap varieties in limited sizes and amounts), norway spruce, river birch and canoe birch in singles , doubles, or triples, and red cedar. We are looking to expand into arborvidaes also. Hopefully we will soon be growing potted materials also. We dig our trees to suit our customers needs. We recomend a minimum of six inches of root ball for every one inch of trunk. If you want a smaller root ball we will oblige you but we request a written request faxed to us before digging them.
We will also tie the strings in accordance with your requests. I have the strings tied in a star while keeping them away from the trunk in my planting operations. This eliminates having to cut and remove or retie them at the jobsite. We have a local trucking company that hauls our freight but if you have a company you wish to use that is fine with us also. Approximately 96 twenty four inch rootballed trees will fit on a 48x102 flatbed trailer, approximately 70 twenty eight inch root balls, approximately 54 thirty two inch baskets, and approximately 45 thirty six inch baskets. These amounts are loaded on the deck unstacked. If you wish the trees stacked we must have that information before we dig the trees as that will alter the amounts we will fit on the truck. We will load any size truck from pickups to rigs, there is no charge for loading. We will dig the trees usually within one day of loading if possible. We can go up to a 40 inch rootball. The amount of trees in a 40 inch ball will depend on the size of the tree. Some of our norways and balsam have not been trimmed in a number of years so they are quite tall. We also have some smaller untrimmed norways for a natural looking tree.
The birch are also a natural grown tree with the lower branches untrimmed. We wrap our trees up before digging to prevent any damage to the limbs and we can wrap the stumps in burlap if desired. The wrapping of the stumps on the evergreens is an extra fee per tree. The cost is built into the birch trees already. We require a check for 50% upfront and a check for the remainder upon delivery. We will accept post dated checks as long as it is approved by me beforehand. The deposit is classified non refundable but an exception may be made due to circumstances beyond your control, however costs will be deducted if dug and/or shipped. If you have any questions or need additional info please contact BYRON MITCHELL at (570) 439-7833.